8 Speed sequential transmission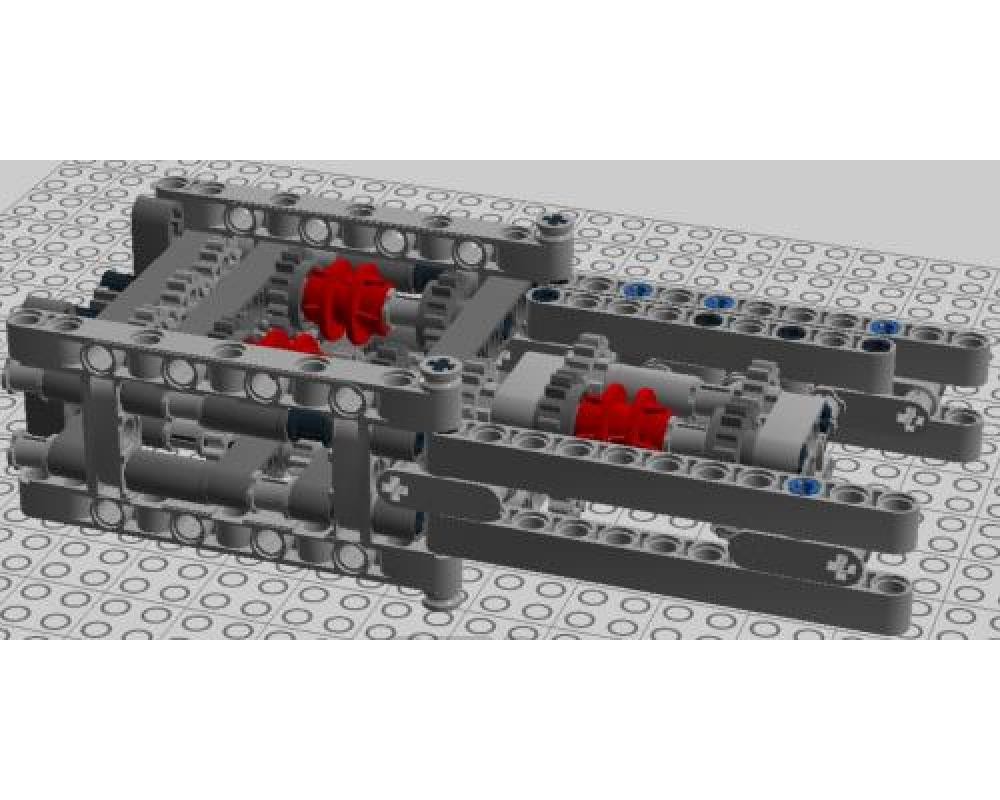 This transmission is what I have been building up to over the last few months.
It is an 8 speed sequential and progressive transmission.
I am utilizing my 4 speed sequential transmission MOC-6046 as the basic transmission, and MOC-6054 my 2 speed sequential transmission as a low/high stepper to double the gearing.

I want to thank my son for the idea of using a low/high stepper for more gears.

This results in the following gear ratios:
1 - 1:0.33
2 - 1:0.44
3 - 1:0.60
4 - 1:0.80
5 - 1:1
6 - 1:1.33
7 - 1:1.67
8 - 1:2.22

The gear map is a bit more tricky than my 4 speed. With output at the top and input at the bottom (this would be the 3 16t gears).

For the high/low (top part) High is selected up and low is selected down.
For the 4 speed it is again mapped:

2---3
4---1

so the gearing to get those ratios is:
1L, 1H, 2L, 2H, 3L, 3H, 4L, and 4H

Now to design a stepper shifter of some sort to run this through the gears. I may choose to add a DNR stage similar to LTG's 42056 Porsche GT3 RS.

Already have some of the parts? Use the
Build this MOC
page to only show the parts you are missing.
Waiting for Inventory to load