Rooikat 105 armor fighting vehicle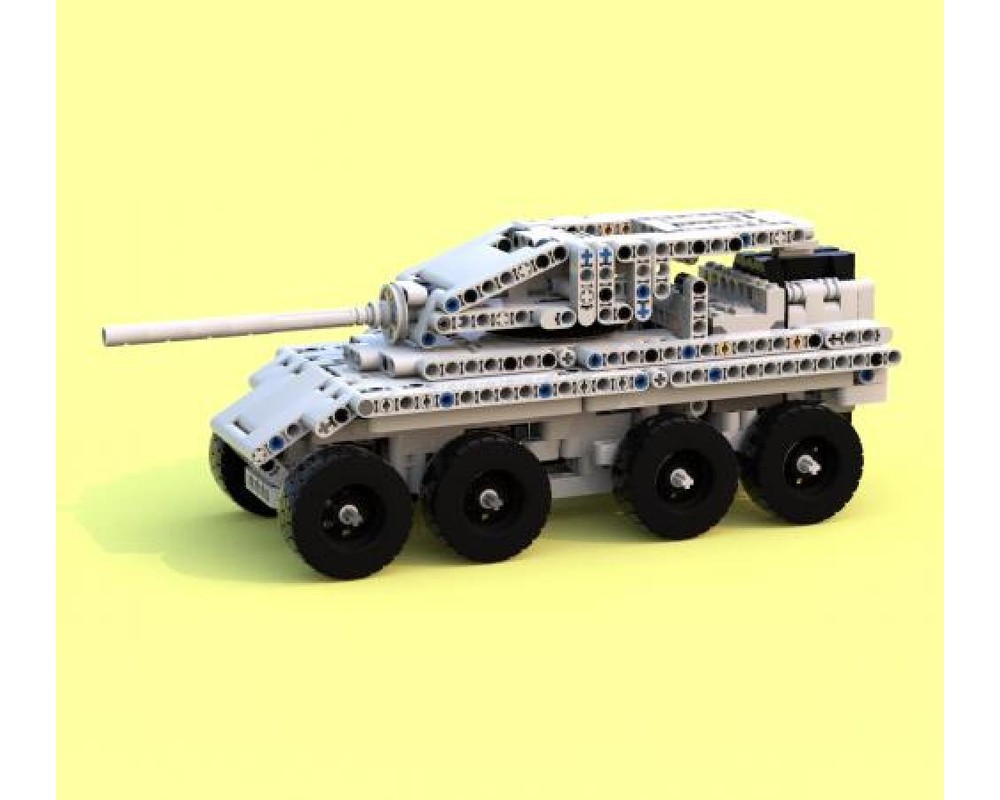 This interesting South African vehicle is classified as an armored fighting vehicle. Using superior speed (up to 50 km/h off-road, 120km/h on-road) that can outrun the barrel of most conventional tanks, and a special naval cannon to deliver rapid fire to make up for the lack of a large round, this vehicle is very well adapted to fighting in the Veldt of South Africa.

The Lego version is very small, and loses out on one feature usually crucial to off-roading vehicles: suspension. To make up for this, the Rooikat has all four rear wheels powered, either with a differential for maximum speed, or without for maximum Veldt fun. It is built with the S-Brick in mind, as the buggy motor draws insane power. However, the IR Receiver will work just fine, but the internal limiters may overheat and trip more often.

Already have some of the parts? Use the
Build this MOC
page to only show the parts you are missing.
Waiting for Inventory to load
Use LEGO Digital Designer to open these files and generate step by step building instructions.
This MOC also has a 3D digital file available (eg LDD, MPD, etc): 3D Model