Lego Mini Truck Unimog 427 4x4 MOC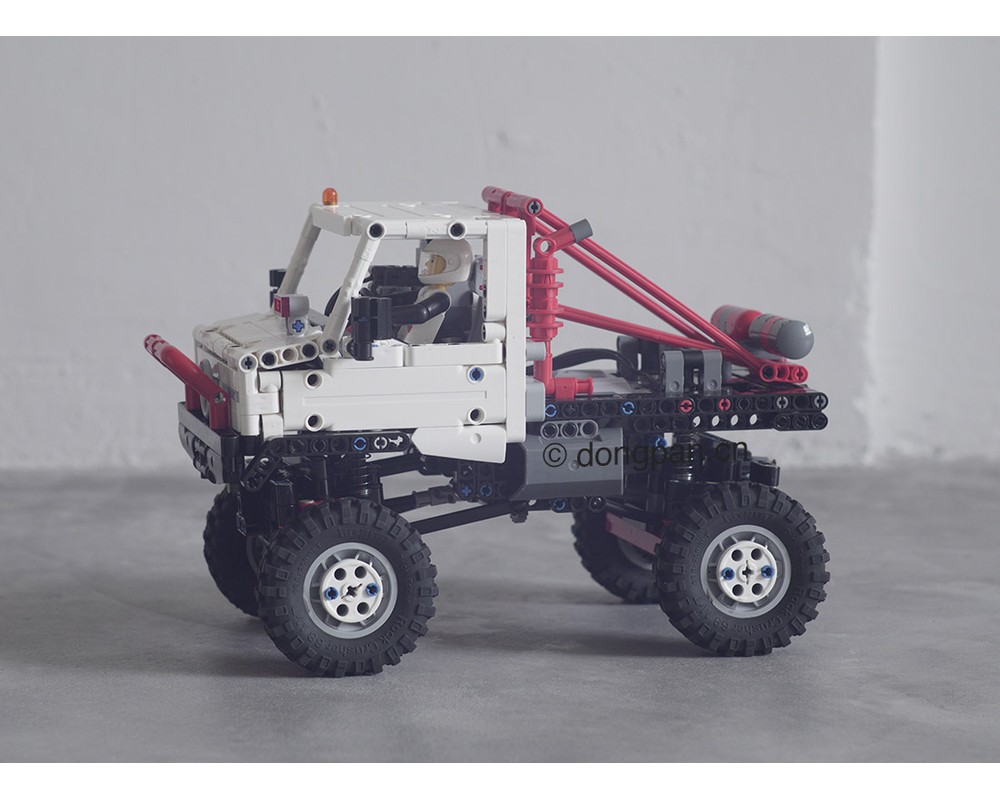 Lego Mini Truck Unimog 427
Pan Dong presents.
New mini truck,they are based on Unimog trucks. 4 wheel steering ,short wheelbase,portal axles,lightweight body.Two chassis models,like a RC car,One has server motor for steering,the other linear actuator and M motor . But , Both have the problem of turning to the imaginary position. L motor x2 for drive.
I hope you'll like it.thankyou for watching.
Model B -Unimog 406
Upgrade Version
樂高科技迷你卡車,Unimog 427,董攀設計,謝謝觀看!
這次拼裝的重點,在相對較短的軸距,實現四輪轉向,然後輕量化車身結構,模擬RC車的懸架扭動姿態,用小轉盤搭建了輪邊減速的門橋。有兩種底盤模式,一個採用伺服馬達轉向,另一個是小推桿加M馬達。兩個L馬達驅動,RC輪胎。四輪轉向真是靈活很多,攀爬時候的優勢明顯,不過因為前後各採用兩組萬向節傳動,導致有明顯的虛位問題。採用伺服馬達,效率直接,但是轉向有類似軸效應現象,車頭會左右擺動。
中國朋友請移步優酷觀看視頻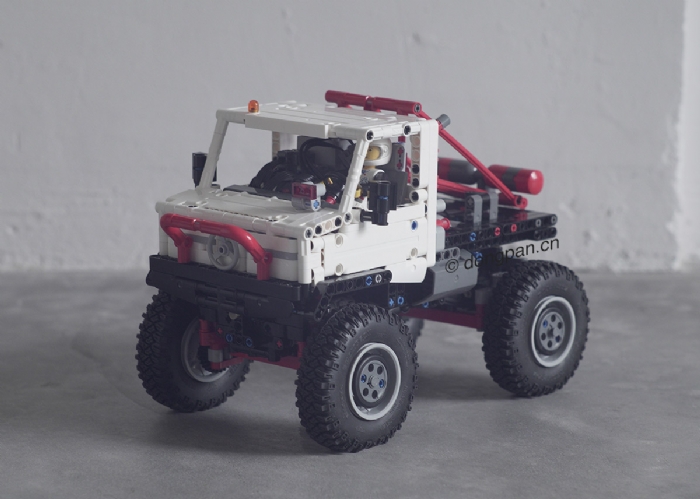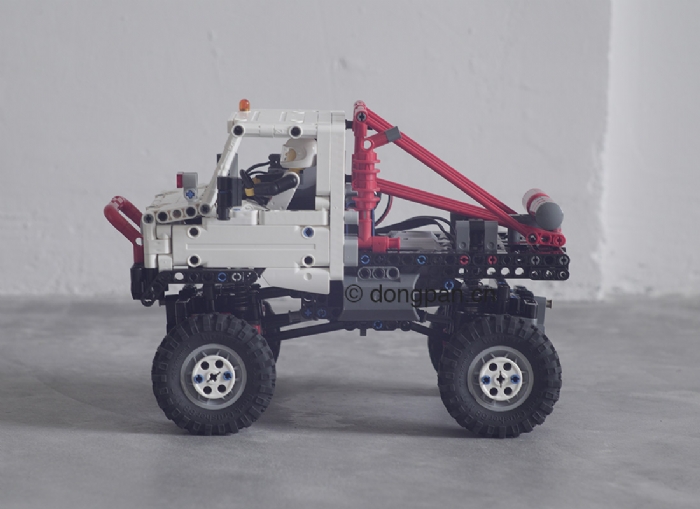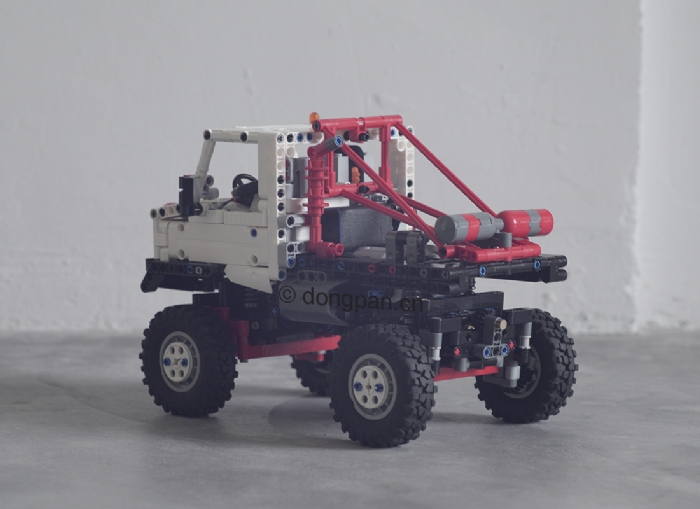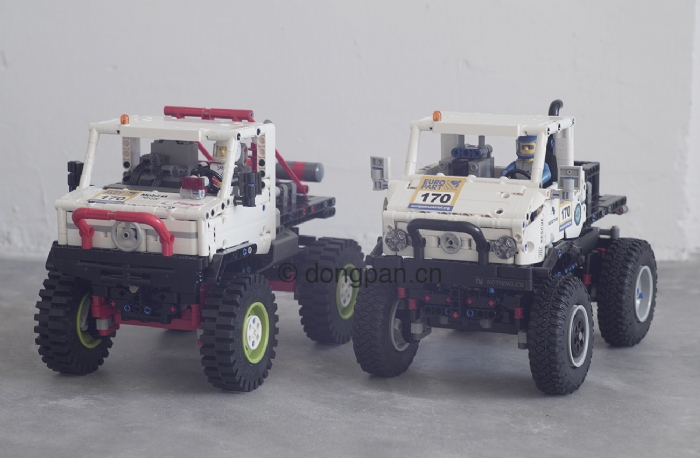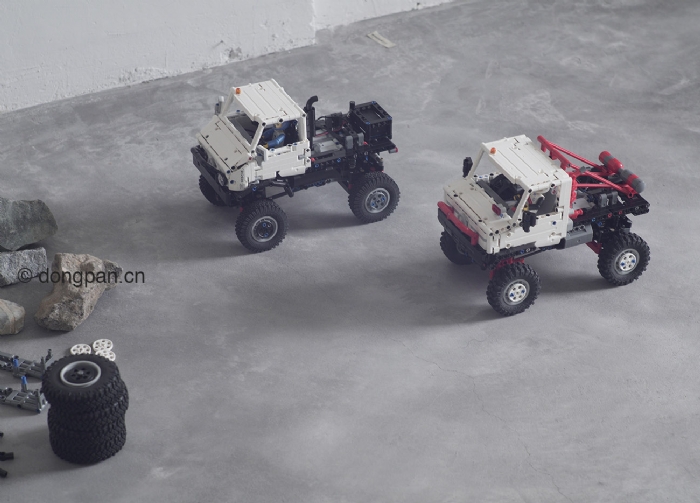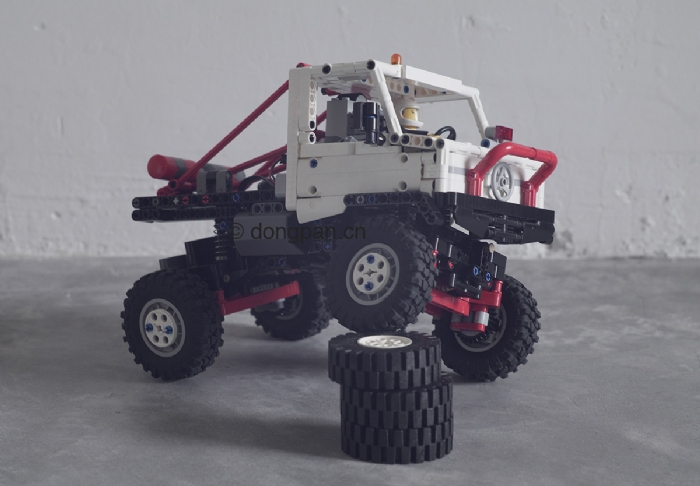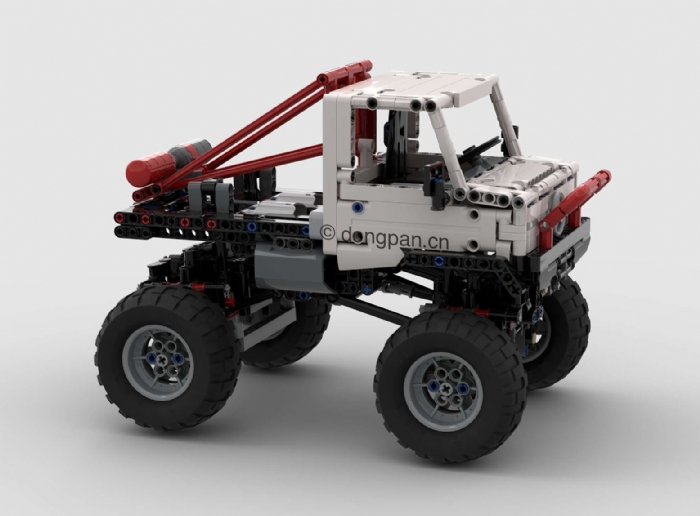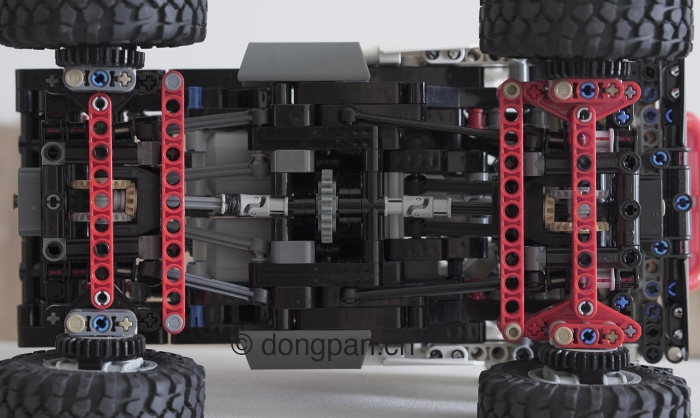 Already have some of the parts? Use the
Build this MOC
page to only show the parts you are missing.
Waiting for Inventory to load