Winterfell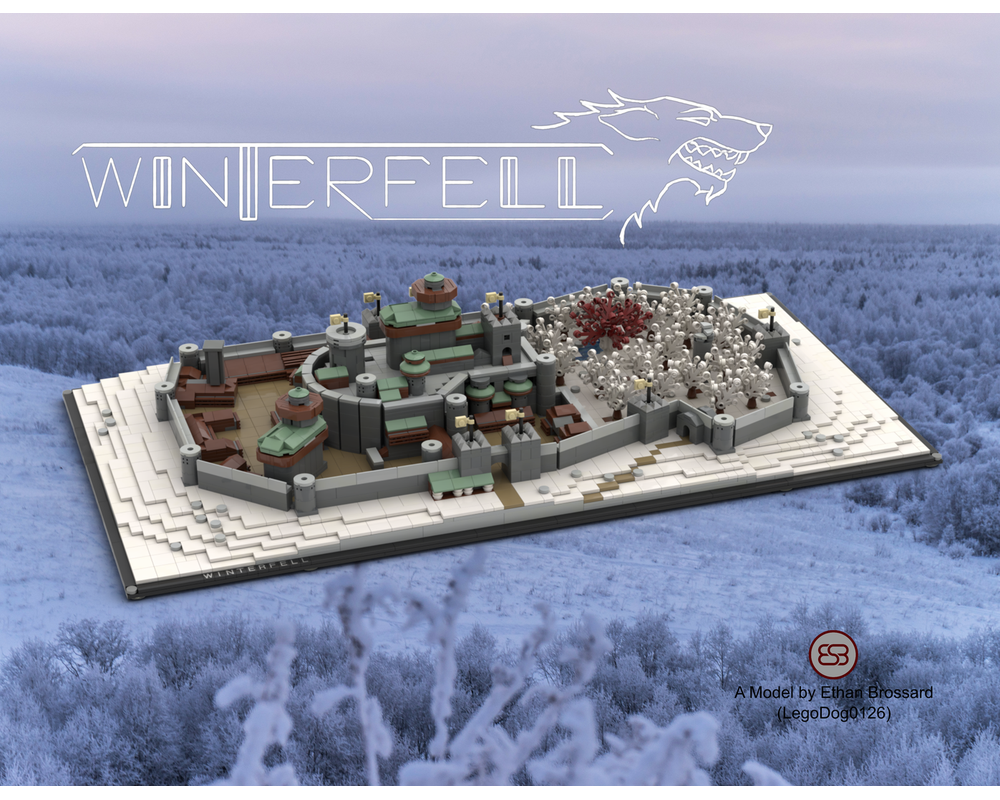 Build Wintefell, a foreboding fortress in the northern reaches of Westeros.
This MOC is a screen accurate, scale model of the home of house stark, as it was seen in HBO's rendition of Game of Thrones. I designed this a year or two ago, but have been slow to finish instructions and what not, as that is not nearly as exciting as designing new models. I forced myself to finish the instructions recently though, so I can finally upload the model here. 
The castle is, as stated, screen accurate, to the highest level possible with LEGO at this scale, and includes everything from the weirwood tree and abandoned tower in the godswood, to the blacksmith in the courtyard and stable by the gate. The model sits on a stand similar to that of the Architecture series of models, complete with title, and is strong enough to be moved around without fear of falling apart. This is a display model though, so don't expect the same level of stability you would get with a play model. 
As a fan of anything Game of Thrones or Lord of the Rings related, and of architecture, designing this display model was a lot of fun for me, and I hope some of you guys enjoy it too. 
The castle can also be built in a "summer" mode, with dark green plates used for the ground and green leaves for the trees. This is actually how I originally designed it, but it turns out dark green plates are a lot more expensive than white ones.
If any of you do build this MOC, it would be amazing if you could send some images of your build to me! Since I don't have the resources to build many of my designs in real life, its always fun to see them actually built.
[img]<a data-flickr-embed[/img]
" />
[img]<a data-flickr-embed[/img]
" />
[img]<a data-flickr-embed[/img]
" />
[img]<a data-flickr-embed[/img]
" />
[img]<a data-flickr-embed[/img]
" />
*note* I ran into issues trying to upload the instructions as one file, so you will have to either download all ten parts, or just use the studio file, which has the steps built in, sorry!
Already have some of the parts? Use the
Build this MOC
page to only show the parts you are missing.
Waiting for Inventory to load