Street Sweeper MOC Part 2441 Experiment #2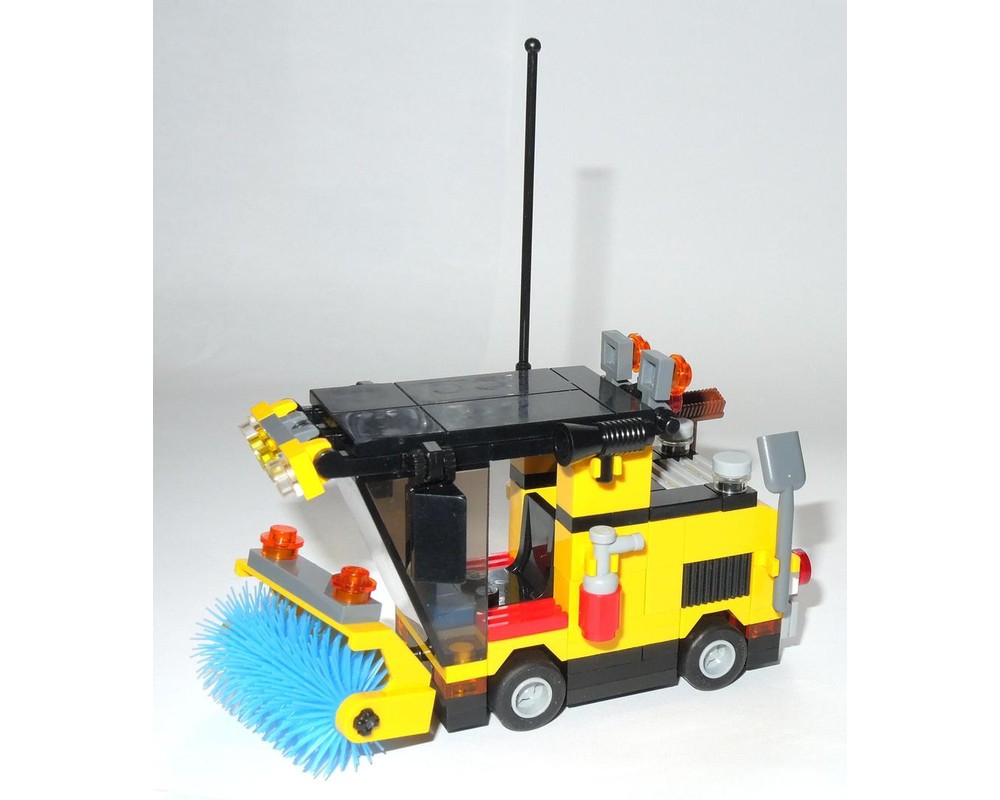 UPDATE: 7/16/2019This MOC is now on LEGO Ideas for consideration as a City Set. If you like the model, I hope you will take a few moments to come over to LEGO Ideas and give it a vote! You can find this model's submission on LEGO Ideas at the following link:https://ideas.lego.com/content/project/link/678e85c3-5563-4062-8537-ac26c4761d8eThanks for your time!
This MOC tries to accomplish three things. First, it is the second experiment of using part 2441 (vehicle chassis). My goal here is to make the model look as though one cannot tell the chassis is even there. Second, this is my first street sweeper MOC. I have always loved the 6645, 6649 and 7242 Street Sweepers, and I kept hoping Lego would release a new one. They haven't, so I decided to finally design and build my own. And third, this street sweeper design would be faithful to the classic street sweeper layout, but updated to modern Lego design practices and feature elements of today's society. The result is below.
Overall, I was able to accomplish my three goals. The 2441 chassis works quite well for a street sweeper design. While I was inspired by the 6645, 6649 and 7242, I opted to use the traditional major pieces such as the sweeper brush and housing attachment, the vehicle windscreen, and the minifig shovel and broom attachments. Everything else I felt was up for grabs.
With my MOC, new elements to Lego Street Sweeper design is four marker lights found at the base of the vehicle. Also is the use of SNOT, and a studless smooth cabin cover. New accessories feature a safety fire extinguisher and internal and portable radio attachments. Also is the cab mounted horn assembly and a new ducted vacuum intake instead of the dish design. Also new is the rear mounted white strobe flashers, the third brake light feature, and front mounted fog lights. I believe this is the first street sweeper to include rear view mirrors. Also included is a complete set of stop and back up lights, a license plate bumper mount, and cabin entry red foot plates. And finally, a significant rear safety bumper.
Overall, I put a lot into this design, and the end result seems like I held on to the classic City street sweeper look, while giving it modern features and modern details. I hope you like it.
Thanks for looking. See you on the next post!
Already have some of the parts? Use the
Build this MOC
page to only show the parts you are missing.
Waiting for Inventory to load