Lego City 60240 Major Mods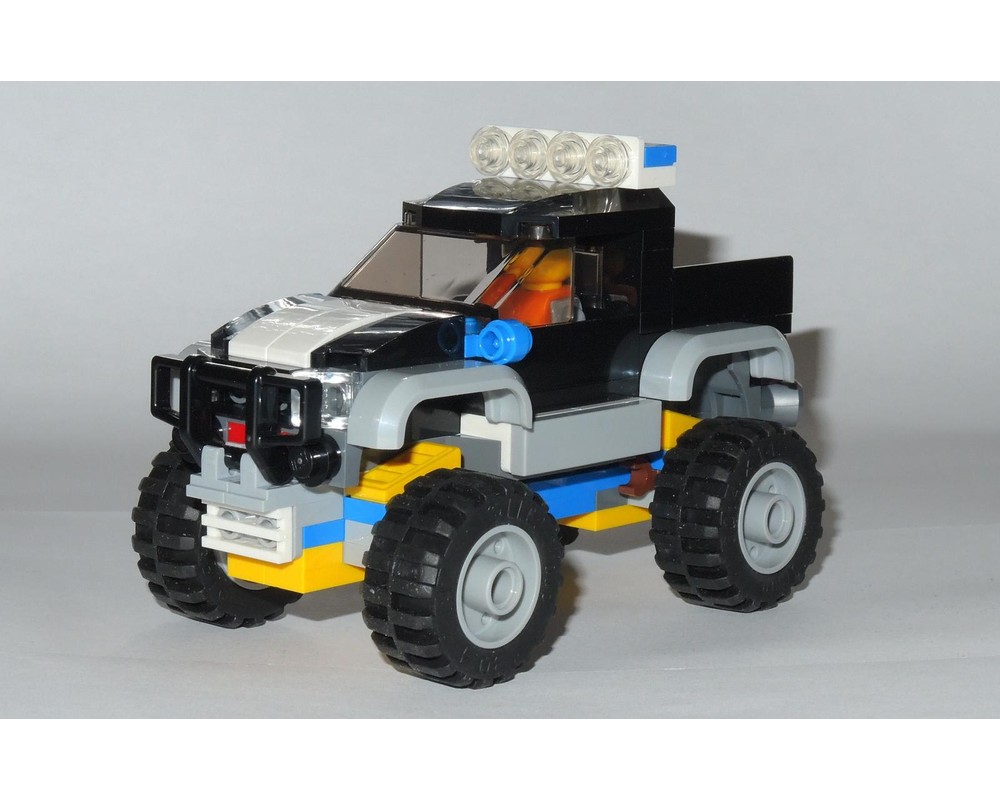 This MOC MOD is a kit bash of the 2019 Lego City 60240 "Kayak Adventures" which is heavily modded with the help of the 2019 Lego Creator 31087 "Dune Buggy" kit. I knew there were many aspects of the 60240 Kayak Adventure Truck that I liked, and I knew there was going to be some serious customization done before I would consider my version of the model as "finished." What was so awesome was that when I saw the Creator 31087 "Dune Buggy" release and checked the parts, I discovered I would be able to use it as a transitional kit to kind of "flesh out" where I wanted to go with the 60240. This resultant Alt build of 60240 combined with 31087 does actually become an official "Alt Build", because I am limiting the customization to only the parts of the two kits. So, this "interim" step in my customization process just happened to produce an Alt-Build I thought others might like to see. Who knows? Maybe it would be of some use of them, while I nit and pick over the final version of my customized 60240, which will result in specially ordered parts to make the "final" modded vehicle. I am quite pleased with this interim ALT Build. It has a nice look to it, and looks good next to my Lego City 60055 "Monster Truck", which did not serve as in inspiration, as I was building a street vehicle. If any Lego Release would be on par with my 60240, it would be the classic Town 6675 "Road & Trail 4x4", which also did not serve as an inspiration as it is a completely different kind of model. That said, both the 6675 and 60055 are really great designs. But I think the shot of the minifig's facial expression in the "front view" image down below really matches the effect I was going for in my final build of 60240.
.
Thanks for looking! See you on the next post!
Already have some of the parts? Use the
Build this MOC
page to only show the parts you are missing.
Waiting for Inventory to load