Dodge Viper ACR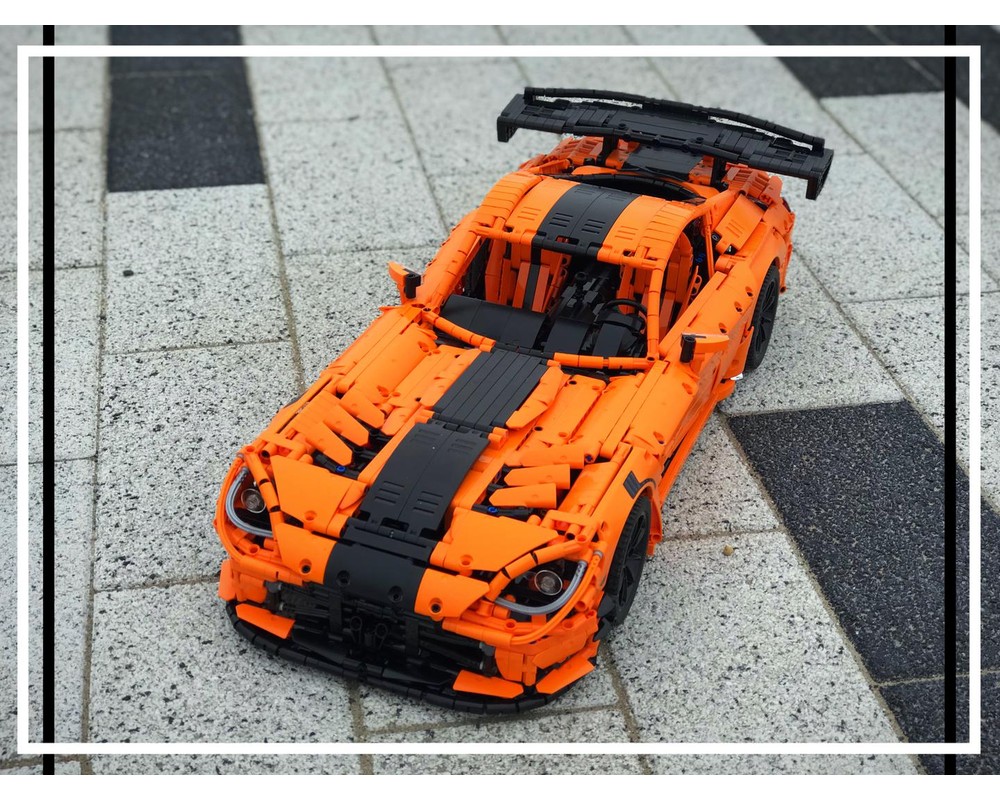 The American Club Racing (ACR) model was introduced in 1999, starting with the Viper GTS (Phase SR II). This model had suspension and engine enhancements focused on maximizing performance in road racing and autocross environments. Horsepower was bumped to 460 hp (370 kW) in these models, while torque increased to 500 lb·ft (678 N·m). Weight was reduced by over 50 pounds (23 kg) by stripping the interior and removing other non-essential items such as the fog lamps (replacing them with brake ducts). The new stiffer, adjustable suspension removed another 14 pounds (6.4 kg) These models, which also have engine and handling modifications, has an "ACR" badge and 20-spoke BBS wheels.
Dodge Viper ACR
by
lachlan cameron
, on Flickr
In an attempt to stay true to its heritage, I've left this beast without bells and whistles in the name of speed. It sport a front clam shell hood, opening rear trunk, and spring back doors front and rear torsion bar suspension, interchangeable engine & gearing. 
Flickr Album:
https://flic.kr/s/aHsmeHa4rL
Instagram:
https://www.instagram.com/loxlego
Dodge Viper ACR
by
lachlan cameron
, on Flickr
This Viper packs 2x Buwizz 2.0 (with Ludicrous mode) that power this monster with 2x Buggy motors. The gearing is accessible and can be swapped for a higher or lower gear in minutes. Ratios avail: 1:1 and 1:1.6. 
Dodge Viper ACR
by
lachlan cameron
, on Flickr
This car was designed originally with 2 buwizz and 2 Buggy motors, but This model also has many build options:
1. 1 or 2 buwizz       / 1 or 2 Lipo / 1 or 2 Sbrick + 2 extension cables for the lipo/sbrick configuration
2. 2 Buggy motor or 2 XL motor for drive (see  photo below for XL motors)
3. Fully manual car (just remove the electronics)
Follow the instructions for each option. 
Please note: some axles get worn from the ludicrous power that is sent to the rear wheels 
Exclusive 3 - Dodge Viper ACR
by
lachlan cameron
, on Flickr
You can buy these chrome exhausts and chrome Porsche rims at this wonderful chrome bricklink store for reasonable prices! 
https://store.bricklink.com/Bubul?p=Bubul
Please Note: 2x Buwizz are not in the parts list and must be bought separately.  

https://buwizz.com/?ref=15
If you have one Porsche set (set # 42056) then you have 59% parts or 75% parts (with 2 Porsche sets) of this MOC.
Dodge Viper ACR - All chromed out - chrome engine pistons, black chrome rims, red chrome hub caps and chrome exhaust
by
lachlan cameron
, on Flickr
Already have some of the parts? Use the
Build this MOC
page to only show the parts you are missing.
Waiting for Inventory to load
Building Instructions For Sale
This is a Premium MOC, and the instructions to build it are being sold by the designer (Loxlego) for £18.00
You will receive building instructions of type PDF - Photo Sequence from the designer once you have organised payment with them.
Help Guide - BI File Types