EDIT MODE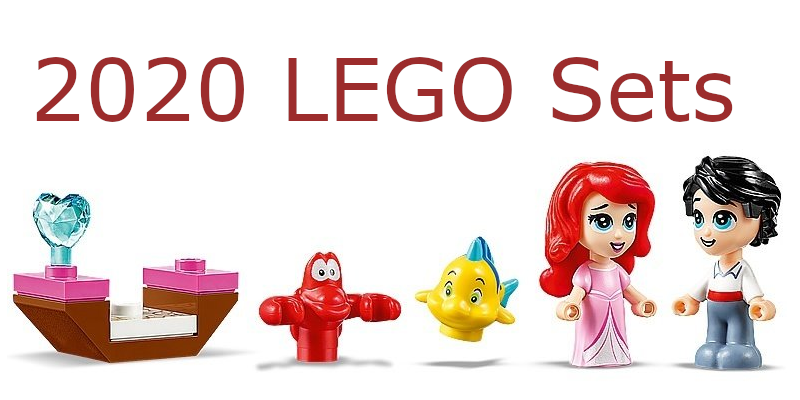 Last update: 29/12/2019 11:35:25 (Amsterdam time)
It's November, traditionally a time of year where the January wave of new LEGO sets is revealed. We've put all known 2020 sets in a nice overview for you. We regulary update this list. If you are missing a set, please let us know in the comments or submit it.
There are a total of 219 sets for 2020 in 26 themes.
Architecture
Architecture has been around since 2008, and currently has over 50 sets. For 2020, 2 new sets have been announced in the Skyline sub-theme. In this sub-theme, the set does not concentrate on 1 single building, but looks at multiple landmarks within a city or area. This is also a popular theme with MOCs, being it real-life landmarks, or fictional, like landmarks from movies. JardedHinton wrote a review this year for 21043-1 San Fransisco.
Books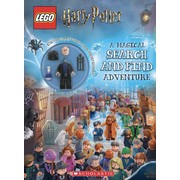 Brickheadz
There were a lot of rumors that the Brickheadz theme would be canceled. The announcement of new sets has shown these rumors to be false. Like in the past 2 years, 2020 will bring holiday/seasonal Brickheadz. It's not known yet if there will be Brickheadz outside of the holiday/seasonal sets.
In 2019, we published 3 reviews of Brickheadz sets.
Here are all Brickheadz sets.
City
LEGO City is the theme under which most Town-related System sets have been released from 2005 onward. European catalogs featured a second City theme between 1999 and 2000, which was referred to as City Center in American catalogs. Some 570 City sets have been released thus-far.
This year, we have had 1 review of a City set.
Here are all City sets.

These b-models are known in this theme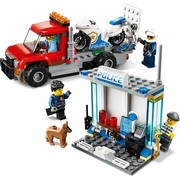 Classic
There are 5 Classic set announced so far, with one special! For the first time since 2007, there is a 3811 Baseplate 32 x 32 in White. Perfect for winter villages.
Here are all Classic sets.
Collectible Minifigures
Collectible Minifigures seem to be a succes for LEGO. We already have 19 'standard' series, Harry Potter, The LEGO Movie, The LEGO Ninjago Movie, The LEGO Batman Movie, The Simpsons, Disney, 2 soccer teams, and 2020 will bring a DC Comics series. All figures are based on their original design from the comics, what I love.
Here are all Collectible Minifigures sets.
Creator
The Creator theme was introduced in 2001 as a continuation of Basic and Freestyle with buckets of bricks each with examples of several models. From 2006 onward, most of the Creator sets are 3-in-1, meaning that each set can be build into three different models, all included in the instructions. The largest models are released within the sub-theme Expert. Additionally there is a series of Modular Buildings, that are considered to be a sub-theme of Creator.
This year, we had 3 reviews for Creator.
Here are all Creator sets.

These b-models are known in this theme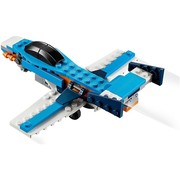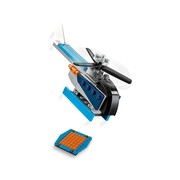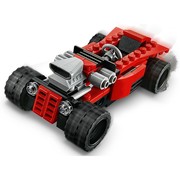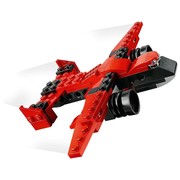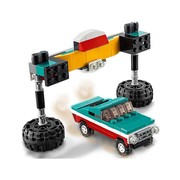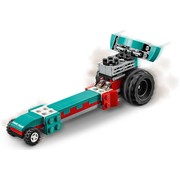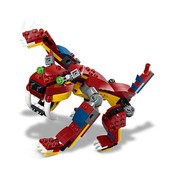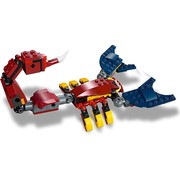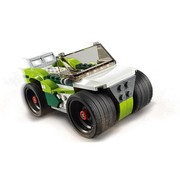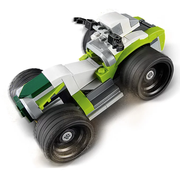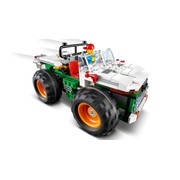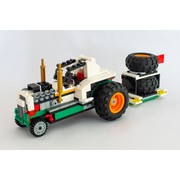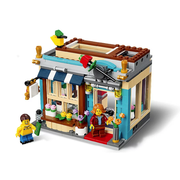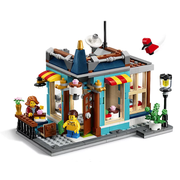 Disney Princess
Disney Princess has been around since 2014.
New this year are the Storybooks, which are book-shaped pods, where you can build a little scene. A bit like the 21315-1 Pop-Up Book. These sets introduce a new type of figure: Mini versions of the MiniDoll, with what appears to be regular sized heads. By lack of an official term I've decided to name them MicroDoll.


Here are all Disney Princess sets.
Duplo
Duplo used to be a bit of a forgotten child here on Rebrickable. For a long time, most sets were missing from the database. Thanks to the work of JaredHinton and Thea, that gap has been mostly closed.
In terms of MOC design, this theme seems to be looked over too. We only have 12 MOCs involving Duplo. Which does make sense, since most people seem to grow out of their Duplo phase early on, and the range of bricks is limited, especially in terms of SNOT.
Here are all Duplo sets.
Educational and Dacta
The SPIKE Prime sets were earlier announced to be released in 2019 but were pushed back to 2020. These sets were to be the introduction of new motors and some exciting new Technic parts but most of have already been used in other released sets from 2019:
- 49283 - Wire Clip with Axle Hole
- 39790 - Technic Frame 11 x 15
- 39794 - Technic Frame 7 x 11
- 39793 - Technix Connector Beam 3 x3 (also called Waffle)
- 46372 - Technic Gear 28 Tooth Double Bevel
- 39370 - Technic Beam 3 x 5 with Ball And Castor Joint
Friends
The LEGO Friends theme was first introduced in 2012, as the successor of Belville as the main girl-oriented theme. Friends is rather more story-based than most themes, depicting the lifestyles and adventures of the so-called minidolls Andrea, Emma, Mia, Olivia, and Stephanie. New this year are the Play Cubes - replacing the previous circular pods with square versions with have some studs to allow them to be interconnected. They come with a blind bag with a surprise animal.
This year, we had 2 Friends reviews, one going into the history of Friends, and one going deeper into the MiniDolls.
Here are all Friends sets.

These b-models are known in this theme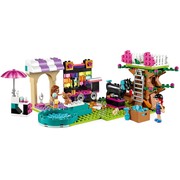 Gear
Gear includes most items that are non-buildable. Think of Key Chains, Books and Bags.
Hidden Side
Hidden Side is a new introduction in 2019. It focuses on a combination of building a model, and added play features by Augmented Reality using an app. It revolves around the story of a ghost infestation of a town. The theme appears to be popular, and for 2020, 8 new sets have been announced.
Reviews of this theme are waiting in cue for publishing.
Here are all Hidden Side sets.
LEGO Brand Store
LEGOP Brand Store sets are sets that aere only available in a LEGO Brand Store (seems logical...). In some cases, it's limited further to a specific store or country.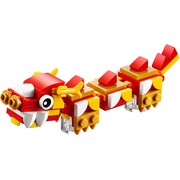 Legoland Parks
Sets in the LEGOLand Parks theme are exclusively available in LEGOLand Parks and Discovery Centers around the world. For 2020, 1 new set has been announced.
Here are all LEGOland Parks sets.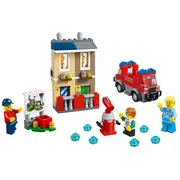 Minecraft
Minecraft has been around since 2013. The theme is not very extensive, with 2018 being the largest year with 10 sets. This theme offers unique figures and animals.
Here are all Minecraft sets.
Modular Buildings
One of the most popular themes amongs AFOLs. Many of us have the complete street in their LEGO room. And every year, there is a lot of speculation: what will this year bring? It looks like LEGO is going back to it's roots with this beauty.
Here are all Modular Buildings sets.
Ninjago
Ninjago is one of the largest themes in current LEGO, going strong since 2011. Last year saw 50 new sets, and there are already 17 annouced for this year. In the review for the 70677-1 - Land Bounty, we've taken a dive into the history of the theme. This year we also published a review for the 70657-1 Ninjago City Docks.
Here are all Ninjago sets.
Other
And there are always a few sets that do not fit in any theme (yet?). For 2020, there is 1 such set.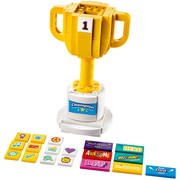 Seasonal
There has been 4 Seasonal set been announced so far for 2020 (if you don't count the Brickheadz).
Here are all Seasonal sets.
Speed Champions
In March 2015, The LEGO Group announced that "builders of all ages, with fuel in their veins, can now create the speeding-bullet cars at home. The LEGO Group has now announced its partnership with the three automobile manufacturers Ferrari, McLaren and Porsche resulting in a new, high-speed product line for building the most favourite cars from LEGO bricks: the LEGO Speed Champions. An adrenaline kick and the thrill of speed are included."
The theme continuous in 2020, with one new feature: The standard 6-stud-wide design is accompanied by 8-stud-wide models.
This year, we had 1 review for Speed Champions.
Here are all Speed Champions sets.
Star Wars
The Star Wars theme celebrated it's 20th anniversary in 2019. And in 2020, the saga continues, with already 12 sets announced. According to site analysis, this is one of the most searched themes on Rebrickable.
We had 6 reviews tagged Star Wars this year, and more are on the way.
Here are all Star Wars sets.
Super Heroes
Super Heroes is another large theme. 2019 saw 49 new sets, and for 2020, there are 10 new sets announced. And with the speed Marvel is cranking out movies, and a lot of new shows to appear, more sets will soon follow.
This year, we had 1 review for Super Heroes.
Here are all Super Heroes sets.
Technic
Technic will always be special to Rebrickable. This is the theme that started the origin of this site, and because it uses a relatively low number of different parts, it's ideal to rebrick the sets into MOCs. For 2020, 8 sets have been announced so far. In 2019, we had 5 Technic reviews.
Here are all Technic sets.

These b-models are known in this theme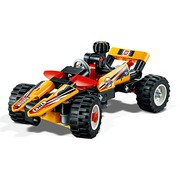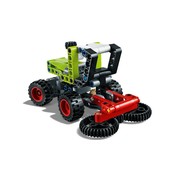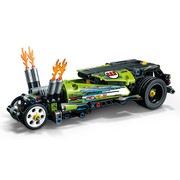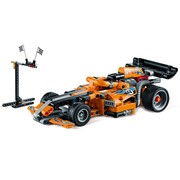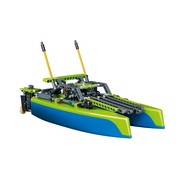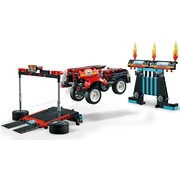 Trolls: World Tour
New in 2020 is the Trolls: World Tour theme, named after the movie to be released in 2020. This theme looks... well, to put it nicely... unique. A lot of colors (great for MOCs!), new molds, and the return of Foam parts. There are 8 sets announced so far.
Xtra
The Xtra theme was introduced in 2018. They are small sets, usually polybags, that contains accessories specific to a theme, like Food Accessories, Street Lamps etc.
Here are all Xtra sets.