EDIT MODE
LEGO Spider-Man, LEGO Spider-Man. Does whatever a LEGO Spider can. This week, with all the recent drama surrounding Spider-Man and his exit from the Marvel Cinematic Universe, I thought it would be a good time to take a look at one of the sets in the Spider-Man: Far From Home series.
Contents:
Background
Spider-Man was one of the earliest licenses LEGO acquired. Coming hot on the heels of Star Wars (debuted in 1999) and Harry Potter (2000) Spider-Man sets first hit shelves in 2002. Initially under the Studios theme alongside Universal Classic Monsters and Jurassic Park sets, the early offerings were...how shall we put it?…adequate! (I'm being harsh, set 4852-1 was actually a great set). To tie in with the next movie, Spider-Man 2, sets were given their own theme. Then, despite another movie the sets stopped. Marvel signed an agreement with rival Mega Bloks. It took until 2012 for LEGO Spider-Man to make a re-appearance. Marvel came back to LEGO in a big way. LEGO DC sets were re-branded LEGO Super Heroes: DC Universe in 2011. Shortly after Marvel was brought in under a similar moniker, LEGO Super Heroes: Marvel. We've had consistent releases of Spider-Man sets since. This year alone we've had 11 Spider-Man sets (Excluding the Comic-con Exclusive). 1 a Duplo set, 6 based on generic Spider-Man scenarios with classic Spider-Man adversaries (check out Spider Mech vs Venom if you haven't already) and four based on the MCU movie Spider-Man: Far From Home.
The Set
Join Peter Parker and MJ for a romantic visit to Venice, then defend the city against the menacing water creature in LEGO® Marvel Spider-Man 76129 Hydro-Man Attack. This action-packed construction toy features a canal-side café with a buildable coffee machine, outside table and minifigure seats and an explode function, plus a bridge with an explode function, attachment points for minifigures and an underground sewer with a LEGO rat figure. This Spider-Man playset also includes a gondola and 4 minifigures with weapons and accessories—including an interchangeable Spider-Man head for Peter Parker and 9 assorted web elements—for creative play and to recreate superhero scenes from Marvel's Spider-Man: Far From Home movie.
The Box
The box measures 284 x 261 x 71 mm. Inside are 4 numbered bags, 1 unnumbered bag, the unnumbered bag containing the Web Effects Set, and a package with the instructions and stickersheet.
The Instructions
The instructions measures 203 x 180 mm. It has 94 pages and 102 building steps.
The pdf can be downloaded here.
The Parts
The set contains 177 parts and 21 spare parts, in 30 different colors, and 31 different categories, with a total of 479 unique parts/color combinations
Main colors are:
Main categories are:
Excluding minifigure parts there are a huge 0 new part in this set. Here's the new Minifigure parts.
51283 - Minifig Helmet Round Sphere with Small Hole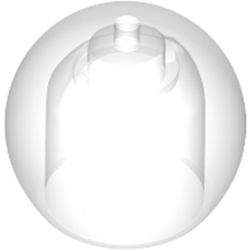 99241pr0003 - Minifig Swimming Cap with White Spider-Man Eyes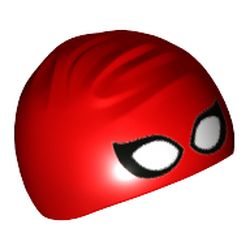 3626cpr2929 - Minifig Head Hydro-man, Blue Eyes, Angry/Mean Smile, Water Splash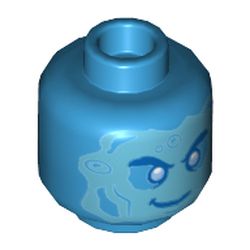 973pr4759c01 - Minifig Torso Dark Blue/Medium Blue Water Marks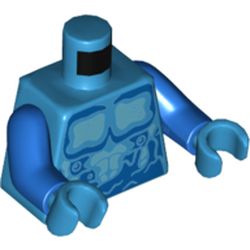 973pr4739c01 - Minifig Torso Dark Bluish Gray Jacket, Medium Blue Vest, Button, Red Shirt/Spider-Man Suit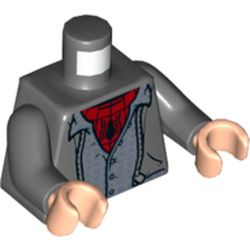 970c00pr1740 - Legs and Hips with Orange/Dark Pink Armour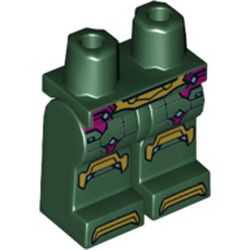 973pr4724c01 - Minifig Torso Armour, Dark Purple Cloak, Orange Trim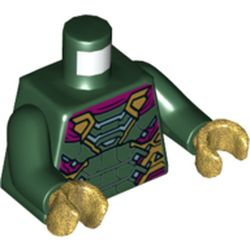 973pr4822c01 - Minifig Torso Sweater, Laces, Pockets, Dark Blue Vest/Shirt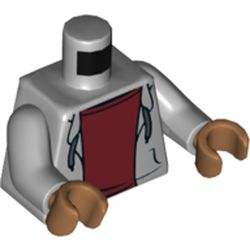 3626cpr2956 - Minifig Head MJ, Peach Lips, Raised Black Eyebrow / Slight Smile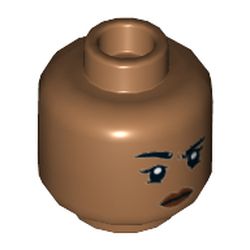 Parts in rare colors:
The Spares:
This set comes with 4 minifigs, Peter Parker, MJ, Mysterio, and the eponimous Hydro-man.
The Build
Bag 1: This bag builds the gondola and Hydro-man and his 'water platform'. The gondola, while neat, is very uninspiring. And the water-platform looks clumsy and is not very play friendly. It's designed so you can easily remove a level making his platform bigger or smaller. However, in reality it breaks apart very easily, much to the chagrin of my 5 year old son. Also the bulk of the completely pointless sticker sheet is used here to add water effects to a small portion of the water platform. They are unnecessary and almost invisible. Needless to say I'm very unimpressed so far..
Bag 2: Here we get Spider-Man, or rather the less exciting Peter Parker with a Spider-Man swim cap on! And we begin construction on Venice, let's hope I do a better job than the Venetians. The build is pretty basic, but that's ok, I'm not building the Taj Mahal. We build a button for one of the action effects, a secret sewer area so a rat can enjoy some pizza. On top of the sewers we build the basic structure of the bridge.
Bag 3: Here's where things get more interesting. We get a great looking minifigure, Mysterio! He, by far, has the best graphic design and really stands out. We also finish up the bridge, making it look a lot more like Venice (even if it is Venice on a diet). The other action feature is on top of the bridge. A nicely placed blast from a bad guy and our heroes get flung into the canal.
Bag 4: Concluding the build with possibly the largest bag (I didn't count the parts in each bag). A café with bell tower (obviously, it's Venice!) and the MJ minifigure complete the set. The café has two identical stickers for signage and a sticker for the newspaper. I bring this up because I'm a big sticker-hater. I get it with large sets (with 50-60 stickers, prints of them all would get very expensive), and cheap sets (not worth the cost to print for a $10-$20 set), but this is neither. Was it really so expensive to print those 3 parts? This is a $40 with less than 500 parts, it's not a cheap one. I would even go as far as to say get rid of the superfluous MJ minifigure to get the printed parts (also not much of a minifigure collector if it's not obvious).
The bell tower sans-bell looks great and gives the set a nice secondary area for re-enacting the movie. My son likes to put Mysterio up there shooting his energy bolts on the action below.
The café table and chairs are built on the trap door that launches up if the button we built earlier is triggered. Hydro-man really wants to put Peter in the canal.
Conclusion
Unfortunately I was not keen on this set. Other than Mysterio I don't think it really screams Spider-Man at you, or even superhero really. It's very basic for a non +4 set, and didn't take long to build with my son. He likes all the action buttons to press but most of the set is too easy to break apart which annoys him when he's trying to play, the white bridge arches especially. LEGO is mainly a building toy so expecting it to double as an action figure set maybe be unfair (even if LEGO seem to be pushing this recently) but even the building part of this set wasn't that fun.
If you're a city builder I could see this set being re-purposed as a small bridge in a park to a café. Drop the arches and recolor the plates for the sidewalks to grass and I think it would look great, I would recommend this set for that alone.
I'm sure there's a ton of you minifigure collectors that both appreciate and are really excited about the figures in this set, but to me I want more from a $40 set…AND I DON'T WANT STICKERS!!!
Build on,
Jared Hinton
Disclaimer: This LEGO set was kindly provided for review by The LEGO Group. Anything said in this post is the opinion of the author and not The LEGO Group. Parts and build photographs by Jared Hinton (© 2019 Rebrickable)