EDIT MODE
This review is for my first ever Ninjago set, I hope I won't be disappointed with it. Ninjago has never been a theme I was keen on. That all changed with the LEGO Ninjago Movie. I'm sure Ninjago purists will condemn me for saying that. The movie, just like The LEGO Movie and The LEGO Batman Movie, was just plain-old good fun. The first 'tentpole' set from the movie was the Ninjago City set (70620-1) and it looked amazing. Disappointingly, it was a little out of my immediate budget. So when The City Docks was released a year later I decided this would be my next big spend. Just had to convince the wife of the same. Then I found every LEGO fans holy grail, a 50% discount! Risking divorce, I made the impulse purchase. Lets find out if the set was worth the roof over my head!
Contents:
Background
For a great overview of the Ninjago theme please take a minute to read Tobymacs review of set 70677-1 here. Briefly, Ninjas good, Garmadon bad. Green Ninja fan-favorite, guy with pufferfish hat my favorite.
Now you're up to speed lets continue.
The Set
Have fun with Lloyd, Cole and friends at THE LEGO® NINJAGO MOVIE™ 70657 NINJAGO® City Docks and defend against Garmadon's attacks. This highly detailed set features a harbor with a functioning crane and boat, and 2 levels of Old World locations including a grocery store with tipping food display and rotating rotisserie; house with map room and kitchen/bedroom; sculptor's workshop; plus a dojo. Experience modern NINJAGO City life on The Street with a tearoom and an arcade with interchangeable billboards, buildable arcade games, functioning vending machine and a buildable pig 'balloon' attached to the roof. This set also includes 13 LEGO NINJAGO minifigures.
The Box
The box measures 475 x 577 x 103 mm. Inside are 24 numbered bags, numbered 1-19, and a package with the instruction manual and 2 sticker sheets.
The Instructions
The instructions measures 210 x 277 mm. It has 378 pages with 560 building steps.
The pdf can be downloaded from LEGO here.
The Parts
The set contains 3553 parts and, common for a set this large, a huge 97 spare parts, in 43 different colors, and 41 different categories, with a total of 694 unique parts/color combinations.
Main colors are:
Special mention color Trans-Light Blue with just 2 parts but with a quantity of 319.
Main categories are:
As this set is now a year old (never too late, right?) the below information is based on the release date of August 1st 2018. Some of these parts have since been released in other sets.
There are 5 new parts for this set, mostly minifigure parts.
973pr4371c01 - Minfiig Torso Jacket with 'NH' Pockets, White Shirt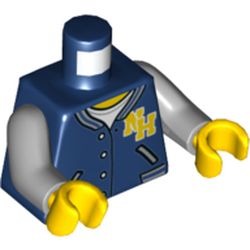 973pr4370c01 - Minifig Torso Sweater with Zipper, White Shirt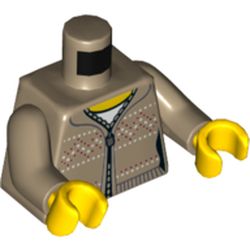 973pr4373c01 - Minifig Torso Robe, Olive Green Belt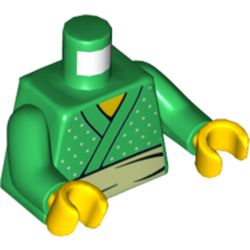 973pr4369c01 - Minifig Torso Tunic with Laces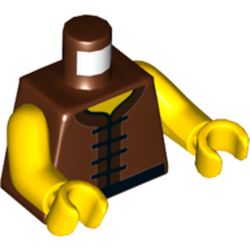 3068bpr0374 - Tile 2 x 2 with Newspaper 'Ninja Identities are a Mystery' print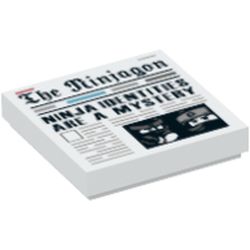 Parts in new colors (some surprises here).
Parts in rare colors: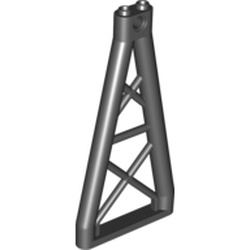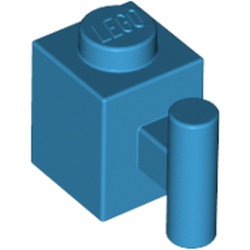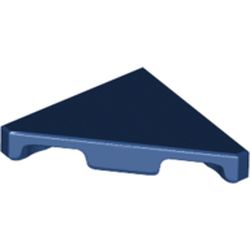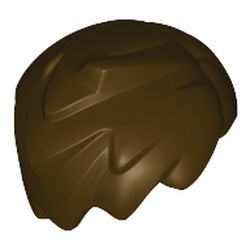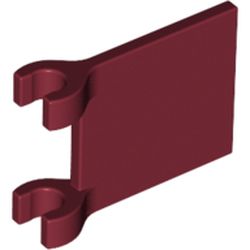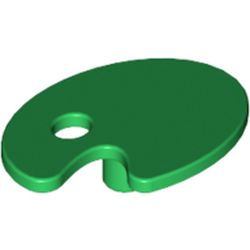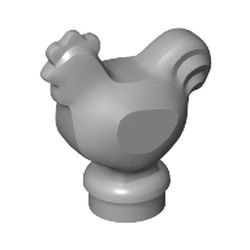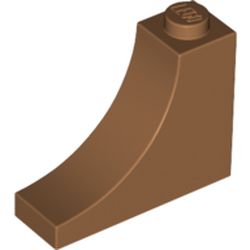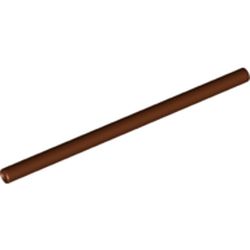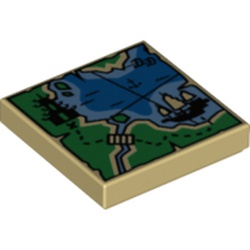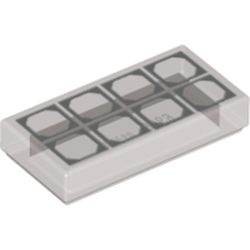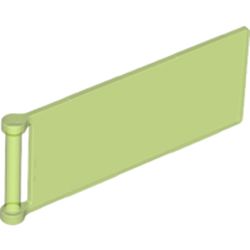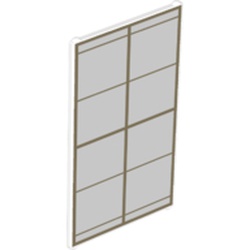 The Minifigures:
The Build
Bags 1, 2, 3, 4, & 5: These make up the base of the set. It's what I like to call the 'how long until this bit is over' part of building a set. It's mundane, and uninspiring, but solid foundations should be. No-one wants a house built on glitter. It's here all those Trans-Light Blue Tiles are used. With this out the way, lets get more interesting.
Bags 6, 7, 8, & 9: The bamboo pier is built. It's the least secure thing on the set. My kids often break them off during play. Shame they couldn't have supported them a bit better, but it does look great. We also get our first of 56 stickers (Don't worry, I'm not going to name every sticker as we go).
As the lower level starts to form we get some great features. First a little fruit stand. Next to that we have a roasting whole chicken. To keep it evenly cooking you can rotate the 2 x 2 round brick on the side. And it's here where we get the first of many interesting roof techniques. It uses 7 overlapping spades to creating an awning over the market. It's inventive and looks perfect.
Bags 10, & 11: Here we finish off the lowest level, build a boat, and add some nice detailing to the docks (stacked barrels filled with surprises, dockside crane to help unload cargo.)
Bags 12, 13, & 14: Firstly we build the first modular room, a sort of explorers room filed with maps, globes, and equipment. Then we build the centerpiece, the apartment, with that wagon wheel window. It has some nice bunk beds, and a kitchen, but like with other sets that have circular openings the window steals the show. There's something incredibly attractive about a round thing built with Lego, probably to do with the fact Lego is thought of to be so angular. The roof for the apartment is also completed. A nice shingled roof made with flags and gold frogs.
Bag 15: The dojo, filled with weapons, trophies, and scripture finishes out the second level. The walls use an interesting sideways technique which, during building, feels that they wont be strong enough but once complete holds up well.
Bags 16, & 17: We are moving on up. The newsagents / corner shop tops off the structure on the left. With some nice external signage and a newspaper rack (hope it doesn't rain). And 17 tops off the right. For this room, the designer opted for the most colorful part of the build. Honestly I'm not convinced the color works but the room is great. An arcade complete with game machines, a gumball machine, and a drinks vending machine all look awesome. The vending machine is interactive, fancy a drink?
Under this room is another nice touch. We are given 5 different signs for the side of the building. the ones not in use are secretly hidden underneath. This is by far my sons favorite part. The hatch is hidden by the garage door roof. Everyone likes a good secret.
Bags 18 & 19: We finish the set with the last two roof sections. One utilizes plow scoops to great effect. The other is a more standard slope built roof, with some eastern flourishes. And flying high above the docks, a pig balloon of course. I just love this cute, weird little thing.
Conclusion
The set has been designed to fit with set 70620-1 Ninjago City much like a modular set. Unfortunately I still don't have that set to show you but a quick Insert-Your-Preferred-Search-Engine-Here search will get you there I'm sure. They look impressive side by side but that doesn't mean this isn't an impressive set alone, the opposite. It's a great build, with interesting techniques (still in awe of the spade roof!), a great display model, a great source for some fun minifigures, and most importantly for a toy it's fun to play with. My kids absolutely love this set. They loved building it with me and they haven't stopped playing with it for two weeks since we finished the build. I can't recommend this set enough.
I'm sure you'll all be glad to hear my wife didn't kick me out. I think the trick was to let my kids help. It was a father-son-daughter bonding project (and it kept us quiet for days).
Build on,
Jared
Disclaimer: Anything said in this post is the opinion of the author and not The LEGO Group.
Parts- and build photographs by Jared Hinton (© 2019 Rebrickable)